A View of the Bridge over the Charles River
Image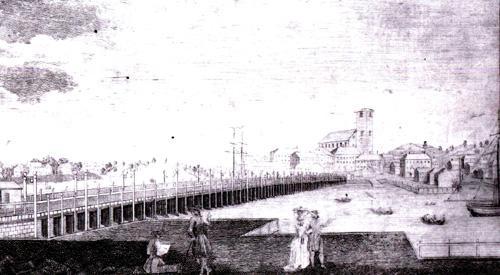 Background Notes
Samuel Hill (1766-1804) was a prominent Boston engraver active between 1789 and 1803. He is best known for his detailed maps and views of prominent places.
Curator Notes
Type: Engraving
Exact Title:
Periodical: Massachusetts Magazine, vol. 1 (Boston, Sept. 1789)
Volume:
Page(s):
Year: 1789
Probable Date:
Description:
Author/Creator: Artist: S. Hill (1766?-1804)
Publisher: Andrews, Ebenezer T.
Place of Publication:
Dimensions: 9.4 x 17.1 cm.
Materials:
Condition:
Catalog Number: American Antiquarian Society