An Exact View of the Late Battle at Charlestown, June 17th, 1775
Image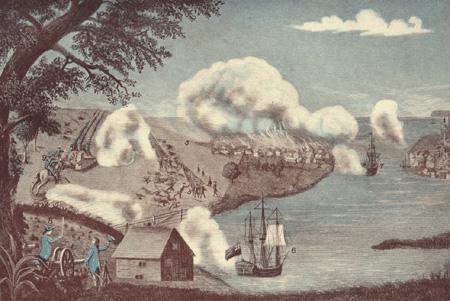 Background Notes
Engraved by Bernard Romans (1720-1784). The Swissborn engraver lived in the British colonies from 1757 to 1780. He settled in Connecticut in the early 1770s and in 1775 published the book he is famous for, A Concise Natural History of East and West Florida. In 1775, he accompanied Benedict Arnold on his expedition to Fort Ticonderoga and was involved in the capture of Fort George. Not only has his work been influential in the field of cartography and history, but it has been of significant value in locating historic shipwrecks.
Curator Notes
Type: Engraving
Exact Title:
Periodical:
Volume:
Page(s):
Year: 1775
Probable Date:
Description:
Author/Creator: Engraver: Bernard Romans
Publisher:
Place of Publication:
Dimensions: 28.4 x 41.1 cm.
Materials:
Condition:
Catalog Number: American Antiquarian Society